Welcome to 6th Grade Science and Environmental Science!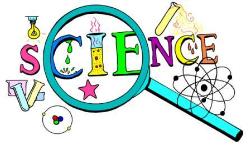 Sixth grade Science focuses on developing skills using critical thinking based upon the scientific process. Students will develop skills using both observation and inference based upon measurable evidence. They will participate in the measurement process used by scientists, with emphasis on the metric system and related units. Students will learn to ask testable questions and will be required to use their scientific knowledge to answer real world questions probing the importance of scientific knowledge. Content will focus mainly on the physical sciences such as Physics and Chemistry but students will also investigate properties of the Earth as well as the what is Life and basic interactions of Living Things.
Click here to go to 6th Grade Science and get weekly updates. Textbook: McGraw-Hill Texas iScience 6
Environmental Science focuses on all aspects of the environment around us. It explores the science behind the interactions between the living and nonliving parts of the Earth as well as relates our effect upon these interactions. The course will promote critical thinking on many of the environmental issues in the news today using scientific principals.
Click here to go to Environmental Science and get assignment updates.