Immunization
Immunization Requirements
The law requires that students be fully vaccinated against specified diseases. All immunizations should be completed by the first date of attendance. A student may be enrolled provisionally. A school administrator shall review the immunization status of a provisionally enrolled student every 30 days. If, at the end of the 30-day period, a student has not received all required vaccinations and provided necessary documentation, the student may be administratively withdrawn. A student may be granted an exception to immunization requirements based on medical necessity, moral or conscientious objection, or parents' military service.

Families are encouraged to visit their primary physician first; however, if you do not have a physician here is a list of locations in the community providing immunization clinics during the summer.
Community Immunization Resources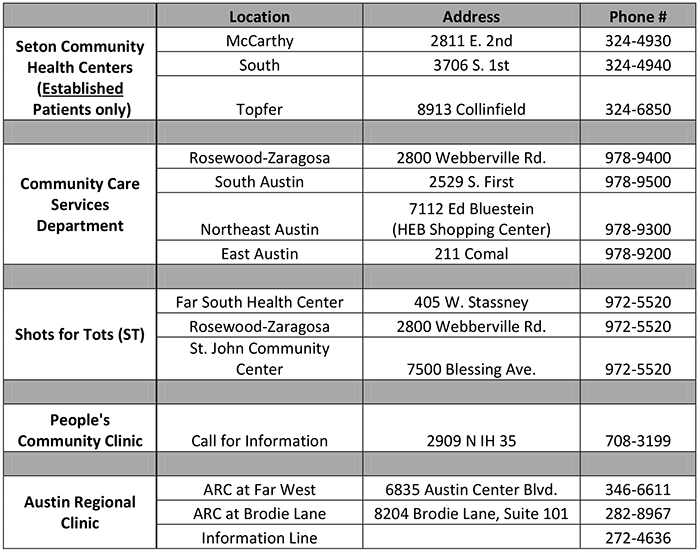 For more information related to school immunization compliance, please visit the Texas Department of State Health Services Immunization Branch website.