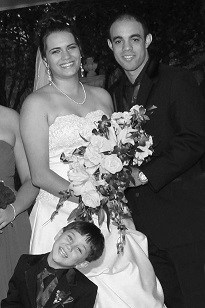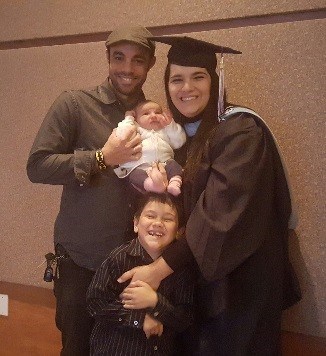 Mrs. Shelbi Suarez
Shelbi started her NYOS education in the 5th grade. The NYOS campus was, at the time, located at Gessner St, and the teaching staff was a mere 6 teachers!
Shelbi states the hands-on experience she received from teachers was solely because of the smaller class sizes at the school. She felt the teachers had more time for her questions or when she struggled with a particular lesson.
In secondary, Shelbi decided to transfer to a public school due to her wanting to pursue an athletic volleyball scholarship, which she was awarded! She recalls the shock of attending public schools with, at times, 30 students per class and not receiving the hands-on approach from the teachers she had experienced at NYOS. Needless to say, it took a bit of getting used to for Shelbi.
Shelbi is now happily married and has recently welcomed her 2nd child, Miss Emmalynn Brinley weighing in at a whopping and beautiful 10.5 lbs!
On a special note, our very own Student Data/Registrar, Marilyn Stapleton, is the proud mom of Shelbi Suarez.
Today, Shelbi holds 2 degrees:
Bachelor's in Behavioral Science and a Master's in Education Curriculum Design.
Come on back to NYOS, Shelbi!!